Ein neuer Aufschwung, ausgelöst durch eine neue Wertetheorie.
Das zumindest ist eine der möglichen Entwicklungen der Kondratieff-Zyklen.
Immerhin wird zunehmend erkannt, dass die Wertemessung ausschliesslich in Geldeinheiten zu kurz greift.
Mit anderen Worten:
Nicht-monetäre Wertschöpfung wird in der klassischen ökonomischen Theorie systemisch herausgefiltert.
Das hat massive negative Auswirkungen auf die Qualität von unternehmerischen Entscheidungen.
Es ist höchste Zeit, die ökonomischen Theorien dahingehend zu korrigieren, dass in ihnen auch die nicht-monetären Werte wie "Wissen", "Können", "Potenzial", "Energie" usw. erfasst, gemessen und abgebildet werden können. Erst dann wird man in der Lage sein, nachhaltig zu entscheiden.
Und ja – es ist machbar.
Hier die Englische Version:
Kondratieff – New Theory of Value & Reform or Market Collapse.
(Reuben L. Norman, Jr. 1998)
And yes – INSEDE (Institute for Sustainable Economic Development) has developed the foundations for the new theory of values??.
It is based on the tangible and intangible resources/assets and its potential for solving real needs.
Plus it discloses the use of a vector metric that enables to measure monetary (business) and non-monetary (social/natural) values simultaneously.
In short:
Better maps for smart economies and nations. Fast track to sustainable growth. Based on existing assets.
Link INSEDE: https://insede.org
Link paper (intro vector value): https://bengin.net/bes/e/vector_based_pmmetrics_e.html
Get PDF here: https://bengin.net/dl/kondratieff002_e.pdf
#businessengineering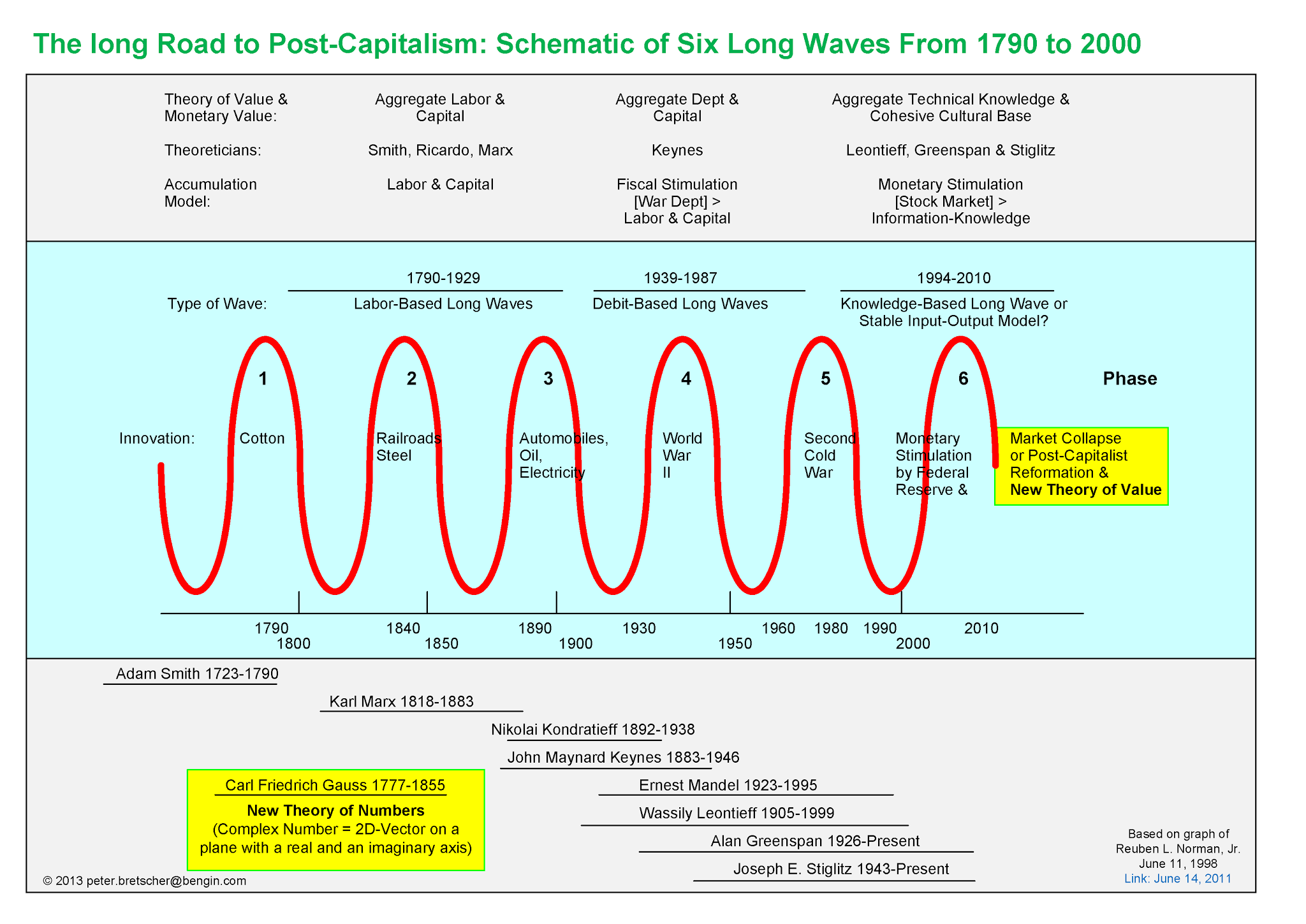 Dieser Beitrag ist eine Rekonstruktion aus der Google+ Platform, die von Google 2019 ersatzlos gelöscht wurde.
Beitrag in insede-archiv